Welcome to LIFTON
Lifton Engineering is a world-leading group of Lifting Businesses™, serving a broad range of customers, including manufacturing and process industries, shipyards, ports and terminals. Regardless of your lifting needs, Lifton is committed to providing you with lifting equipment and services that increase the value and effectiveness of your business.

Lifton products are backed by 30 years, of manufacturing experience. It is manufactured under stringent inspections & quality controls, using the best quality raw materials & bought outs. It is perfectly engineered to meet the client's requirements keeping in mind that it is used by such labour with little knowledge of the equipment.

Over this period Lifton has earned a reputation for quality, reliability and advanced technology.

We offer precise solutions for wide-ranging applications in manufacturing plants and infrastructure projects through a complete range of Industrial Cranes, Electrical Wire Rope Hoist and Goods Lift. The Company ensures that its products conform to the international norms, thus ensuring total reliability and durability.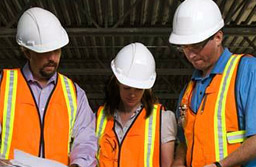 Empowered by the expertise of our competent team of professionals we are able to offer an exhaustive gamut of material handling equipment's. The Entire assortment is manufactured at par with various international standards and industry norms. Our spectrum has found a wide range as it addresses to the requirements of material handling solution in host of industry.

Lifton products are very compact in design with elegant appearance, modular in construction which simplifies repairs & maintenance.
Through constant research and development we now offer one of the world's largest ranges of factory cranes, electric wire rope hoists, jib cranes Goods Lift and mechanical handling equipment.

We aim to provide our customers with complete lifting solutions to an all-round excellence, safety, operational reliability and costing value.